It's the last week of April, and what a month it has been! We celebrated a fun filled Easter weekend, introduced a new and improved way to RSVP for your favorite activities, and officially turned the page on a new chapter at Bear Lake Reserve. Let's look ahead to the month of May and beyond!

MEET BARBARA FRIDAY
Join us tomorrow for our monthly Homeowners' Luncheon with our new developer, Barbara Salk. She'll also be joining us shortly after the luncheon for her first Bear Lake Happier Hour at 5:30. Be sure to stop by and say hello! If you can't be there in person, we have you covered on Zoom: Meeting ID: 361 350 9732
CONGRATULATIONS AND WELCOME
We're happy (and a bit sad) to announce that our longtime Lodging Director Cassye Oliver, who just got married last weekend, has found an exciting new opportunity within a mile of her house in Brevard. We're thrilled for her, and we can't thank her enough for her years of growth and commitment at Bear Lake Reserve. Cassye will continue to support our team throughout the summer via zoom calls as our new Lodging Director, Cindy Flagler, gets acclimated. Cindy brings an extensive résumé of hospitality expertise, working in high-end locations such as the Biltmore with Tad Frank and Chef Gabrielle as well as other highly regarded hotel groups. We can't wait to utilize her extensive hospitality and food & beverage expertise to improve the Bear Lake Reserve lodging experience! Both Cindy and Cassye will be attending tomorrow's luncheon, so join us as we welcome our newest family member and thank Cassye for her great work!
Last but not least, we'd like to send a big congratulations to Courtney and Hannah GUNTER! We're so excited for our Golf Director and our Lifestyle Director, who are now officially married and off to Jamaica for a well-deserved honeymoon! We'll be posting some pictures to our Facebook page, so be sure to fill the comments with well-wishes for our newleyweds!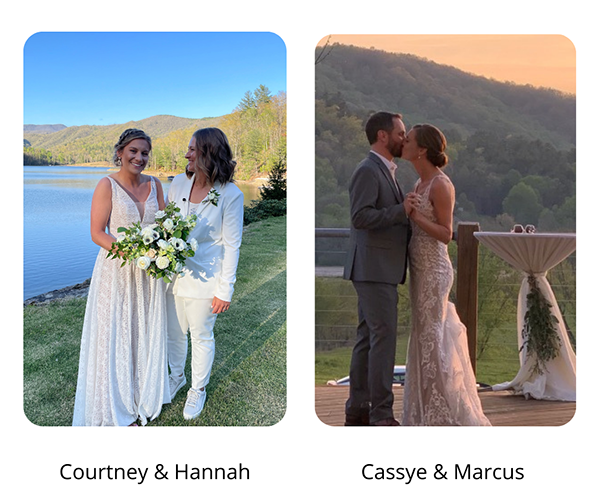 CASTLE YOGA
What's better than a morning yoga session? A morning yoga session in a castle overlooking the mountains! Castle Yoga returns next week on Wednesdays at 10 am. RSVP here: https://www.simpletix.com/e/castle-yoga-tickets-105723

CASTLE SESSIONS RETURNS MAY 26
Magical evenings of music, mixology, food, and friendship return in May at Castle Ladyhawke! Check out our brand-new website, castlesessions.com, to view the schedule and purchase tickets. Use code HOMEOWNER for $50 off each ticket.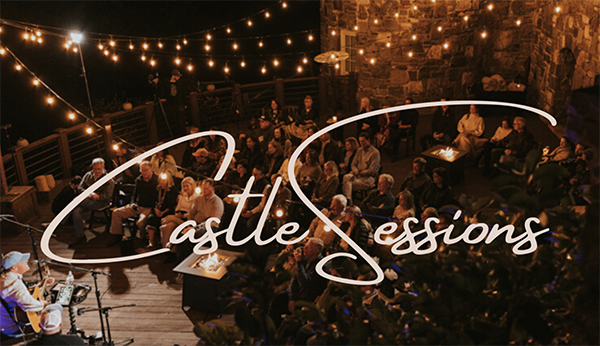 JOIN US
Saturday at 11am for a Trail Clean Up at Bear Creek Park. We'll be working on creating a brand-new walking bridge over the creek, and all supplies will be provided. RSVP Here

GREETER'S MARKET
Our new market at the Greeter's Cottage is officially open! Now you can grab fresh veggies, fruit, and more, all locally grown at Darnell Farms in Bryson City.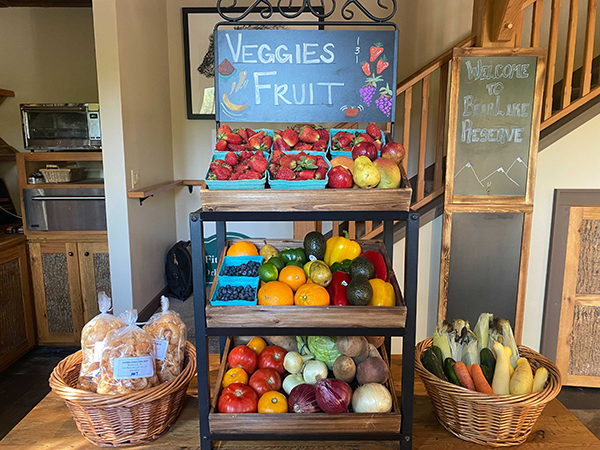 Great Turn out for Earth Day, thank you Bear Lake Homeowners!